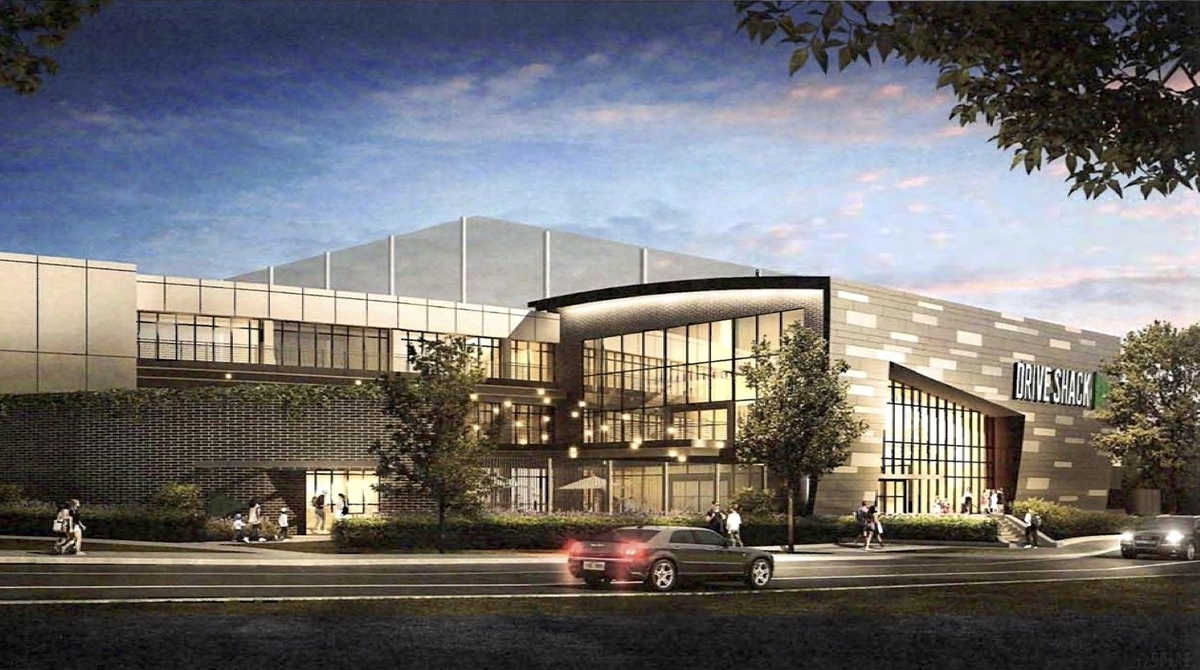 A proposal was submitted that will bring an upscale driving range to Chicago's North Branch Corridor along the Chicago River. Drive Shack's Bucktown development will be located at 2501 N. Damen Avenue per Chicago Curbed.
The 9.3 acre project would replace the Vienna Beef Factory but the hot dog manufacturer will maintain control of the property and offer it to Drive Shack under a long-term lease agreement.
The plan proposed by Drive Shack would include the following:
- Three story building designed by architecture and engineering firm Kimley-Horn
- Indoor and outdoor dining areas
- 10 foot wide riverwalk stretching from Fullerton to Damen
- Entertainment complex with 102 heated driving range bays
- 336 surface parking spots
Alderman Scott Waguespack held a community meeting last week and Bucktown residents got their first look at Drive Shack's plan to build a dining and entertainment complex.
"I think feedback overall was pretty positive. There were lots of questions and constructive feedback about landscaping, the fencing, and the riverwalk and how it relates to the site's urban context and the river."
32nd Ward chief of staff | Paul Sajovec
Traffic issues are still being worked out and the Chicago Department of Transportation has asked the developers to complete additional assessments. Additional meetings may be scheduled if needed.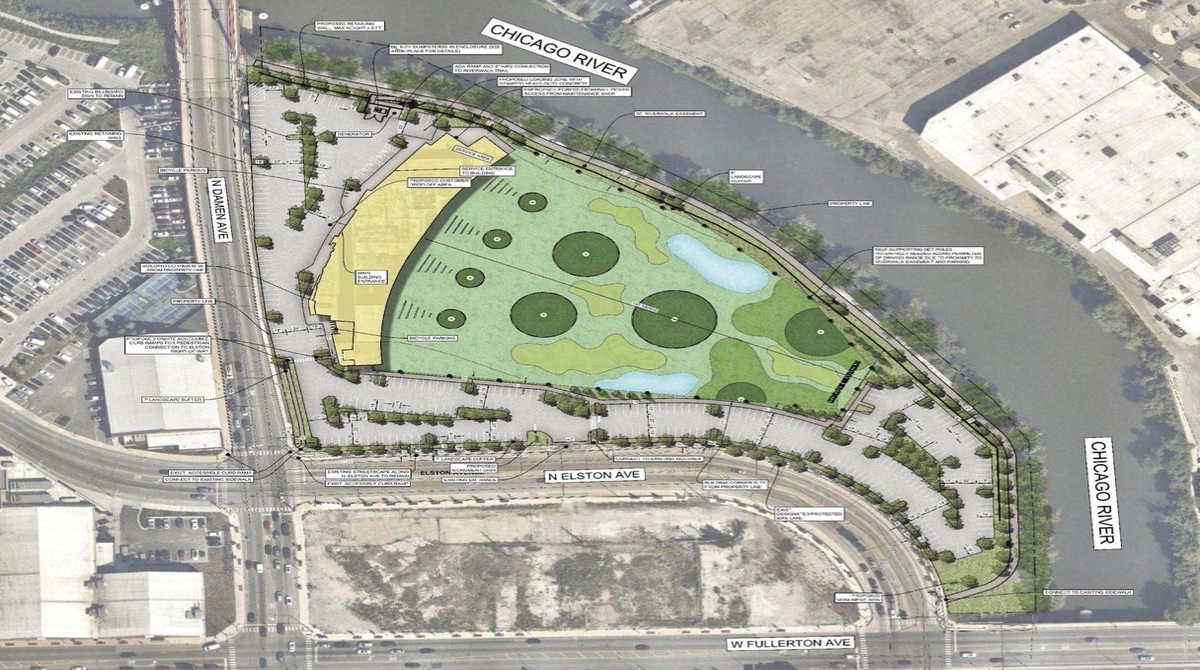 Architect's Rendering
The developers will need to enter a Waterway Planned Development agreement with the city due to its riverfront location. This will ensure that any development near the river include city mandated setbacks and riverwalk. A zoning application was filed with the City Clerk in September.
Final approval from the Chicago Zoning Committee and City Council will be needed in the following months. If everything goes well, the Bucktown project would score its building permits in the spring or summer and could be open in late 2020.

Posted by Judy Lamelza