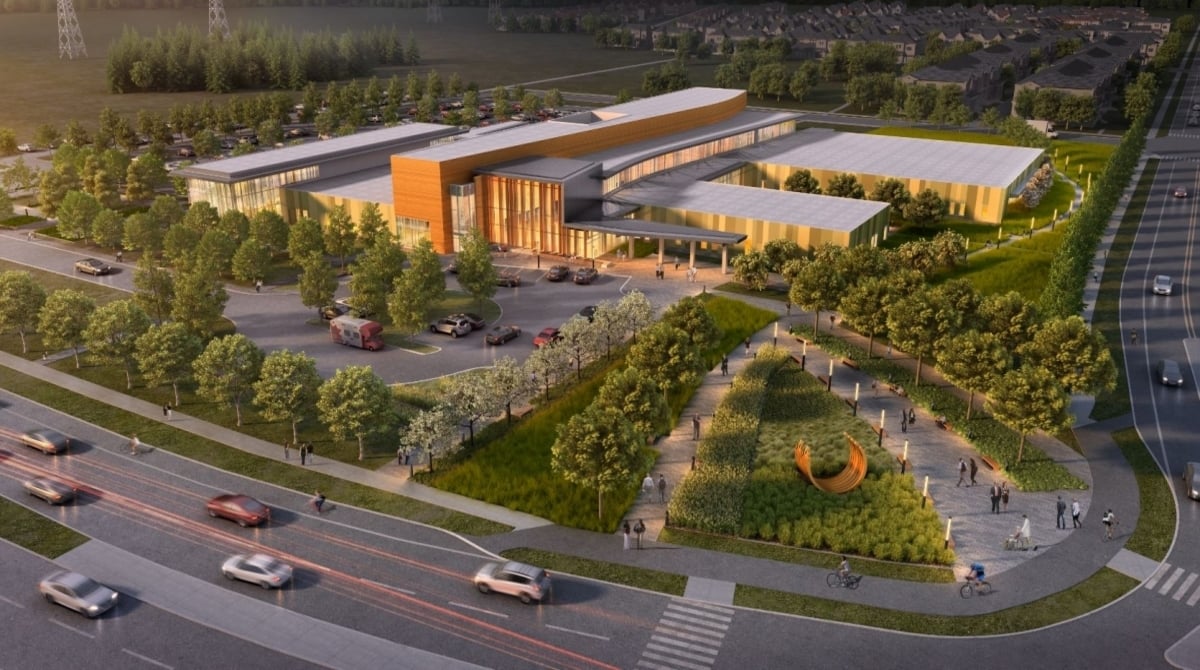 The Ontario government has committed up to $75 million towards the construction of the Orleans Health Hub which will be located at Brian Coburn Boulevard and Mer - Bleue Road. It has been over a decade for plans to actually get to this point. This hub will offer bilingual services that will help feed the growing health needs of the region's burgeoning and francophone east end per Ottawa CTV News.
The Montfort Hospital will play a very important role in developing the health hub despite the fact that many years ago, the Conservative government tried to shut the Montfort down.
"We recognize the incredible value that Montfort and other hospitals provide with this service. We are transforming our health care system so that it is integrated and will provide services that all Ontarians need. This integrated model of care will be the first of its kind in Ontario. A decade of planning has gone into the blueprint and it could serve as a template for other hubs."
Ontario's Health Minister | Christine Elliott
The Health Hub will offer the following services:
- Bringing together non-emergency services from 3 hospitals and 4 community service providers in a bilingual environment
- Clinics in dermatology, pediatrics and orthopedics
- Mental health services
- Seniors' day programs
- Memory clinic
- Wound management
- Rehabilitation services
According to the Ottawa Citizen, the beginning of construction on a vacant lot in the far-east edge of urban Ottawa comes at a time when the Progressive Conservative government is changing and updating the health care system in an effort to end hallway medicine.
Elliott also stated that the health hub will help more patients and families access coordinated care in one location, instead of traveling to different locations for specialist appointments.

Besides the three hospitals (Montfort, Bruyere and CHEO), the health hub will include services from the Geriatric Psychiatry Community Service of Ottawa, the Youth Services Bureau and the Eastern Ontario Resource Centre.
The community will have to raise up to $12 million to support the project.
Construction is expected to be finished by 2021 and open for business that summer.
Per Infrastructure Ontario, the one-storey, 96,000 square foot facility will offer residents of the greater Orleans area, from newborns to seniors, access to integrated programs close to home, focused on their needs and offered in both official languages.
According to the Global News, EllisDon signed a fixed-price contract worth $59.7 million with Infrastructure Ontario earlier this month to build and finance the new facility.
At the health hub, patients will be able to access some services that are usually only offered in hospitals such as rehabilitation, diagnostic imaging, mental health counseling, assessments and treatments, and geriatric supports and programs.
DataBid is currently reporting on this project - HM Orleans Health Hub Commissioning Agent Services (0027120517)



Posted by Judy Lamelza