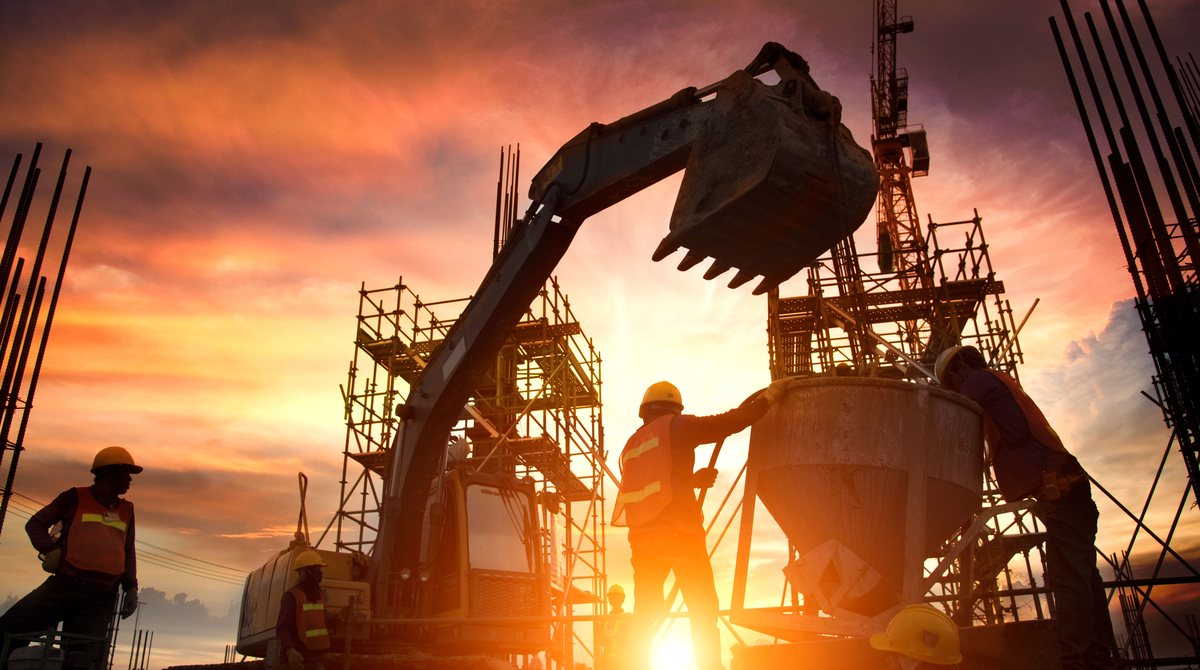 The latest prediction for the construction industry for 2020 in Chicago and the rest of the country is that new construction is expected to slow down. This is due to the slowing economy, a labor pool that is draining and the trade war that's escalating. These are all contributing factors in this forecast per RE Journals.
Construction starts are predicted to fall 4 percent in 2020. The dollar value of commercial building starts will retreat 6 percent with the steepest declines occurring in commercial warehouses and hotels, while the decline in office construction will be cushioned by high-value data center construction. Retail activity will also fall in 2020. This is a trend that was brought about by systemic changes in the industry.
The dollar value of manufacturing plant construction is predicted to slip 2 percent. Rising trade tensions has created this downside with recent data, both domestic and globally.
Multi-family vacancy rates have moved sideways over the past year which suggests that slower economic growth will weigh in on the market in 2020. Therefore multi-family construction is slated to falter as construction starts drop 13 percent in dollars and 15 percent in units to 410,000.
Education building and health facility starts may see modest growth next year, offset by declines in recreation and transportation buildings.
Public works construction starts will move 4 percent higher in 2020 with growth continuing across all project types. Recent federal appropriations have kept funding for public works construction either steady or slightly higher which translates into continued growth in environmental and transportation infrastructure starts.
According to Kiplinger, Illinois is posting a solid pickup in job creation for 2020 despite its longer fiscal problems. This reflects its continuing diversification toward more service-providing industries from manufacturing.
Illinois is home to 69 of the nation's top 1,000 companies by revenue, including Boeing and Abbott Laboratories as well as Caterpillar. Most of the job growth is coming in office-using businesses, such as healthcare and professional services like accounting and legal advice.
Chicago will get the bulk of the job gains with slower growth in areas outside the city. For example, Ford Motor Company has invested $1 Billion and added 500 employees at its Chicago area stamping and assembly plants, and a $1.2 Billion expansion is under way at Chicago's O'Hare International Airport.
But there are problems within the Illinois economy that will make it hard to sustain long-haul job gains. The trade rift between the US and China hurts agriculture and commodities. Agricultural exports to China, especially soybeans, make up a larger portion of total exports in Illinois than they do in any other state. Caterpillar, an important agricultural and mining machinery manufacturer in downstate Peoria, has also faced weaker demand from the reduced trade flows. Finally, the fiscal troubles of the state government and the City of Chicago have created a long-term uncertainty in the local business climate.

Per the Association of Equipment Manufacturers, the United States economy, which often serves as a beacon for the global economy, is currently in the midst of the longest expansionary period in the nation's history. But the question that's on everyone's minds is whether or not another recession is imminent. While there's no reason for AEM Director of Market Intelligence, Benjamin Duyck to suggest one is coming in 2020, economic indicators lead him to believe a recession could take place as soon as 2021.
"While we have a strong labor market and consumer spending, the biggest impediment to the market right now is the fear that consumer confidence might deteriorate. Right now global trade wars and strong protectionism are grinding on both the overall economy and the manufacturing sector. They are really having a negative impact."
AEM Director of Market Intelligence | Benjamin Duyck
Mr. Duyck shared a wealth of information and insights to AEM members in attendance at the association's 'Thinking Forward Event', held earlier this month at the Milwaukee School of Engineering in Milwaukee, Wisconsin.
The consensus right now is that, because of the inversion of yield curves, which is widely considered to be a decent indicator, a recession could be on the horizon 12-18 months into the future.
2019 has been a solid year for the economy overall, as well as the agriculture and construction sectors. A number of factors, such as global trade wars and protectionism, are leading to increased concern that a recession is right around the corner. And while that likely isn't the case, it's not unreasonable to suggest one may arrive by 2021.
Contact DataBid Today to Find Out How we Can Make Your Business Grow
Posted by Judy Lamelza