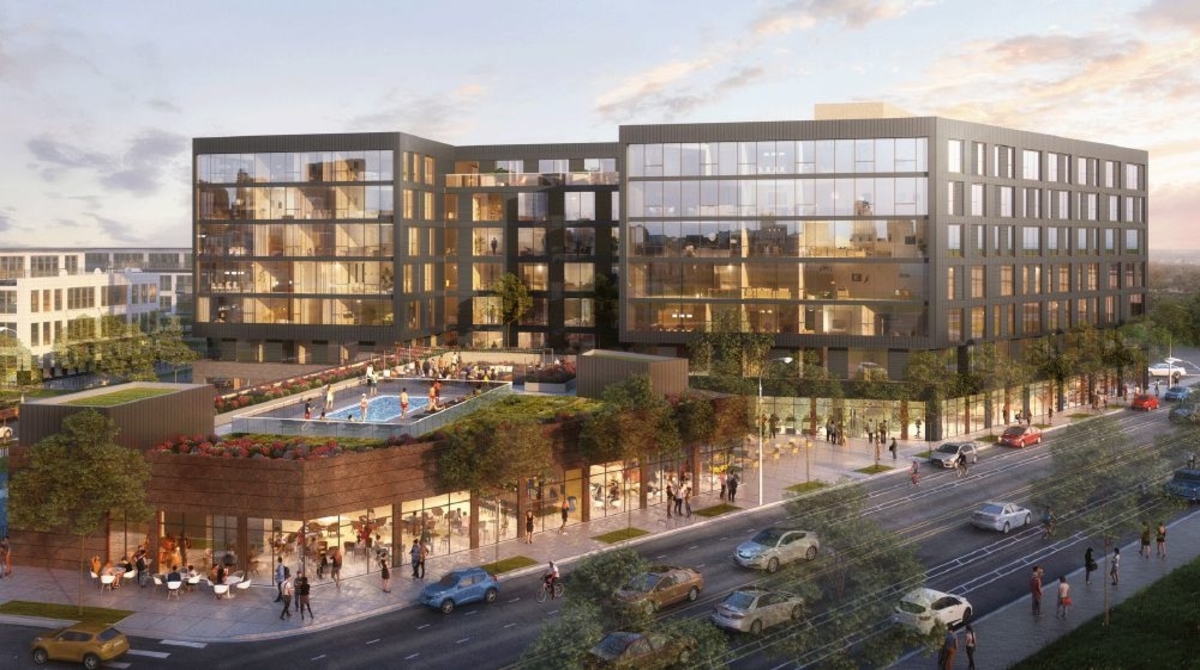 Origin Investments and Cedar Street Companies have formed a joint venture to develop a $64.5 million multi-family project called Pilsen Gateway. Construction has just started on the seven story project. It will be situated on a 1.24 acre site located at 1461 S. Blue Island and will be less than 1.5 miles from downtown, three blocks north of the Pilsen neighborhood and on the southern edge of the University Village/Little Italy neighborhood according to RE Journals.
Pilsen Gateway will feature the following:
- 202 high-end apartment units
- 7,600 square feet of ground floor retail space
- 8,500 square foot outdoor amenity deck
- Resident lounge
- Fully equipped gym
- Amenitized lobby
- Great views of the Chicago Skyline
- Proximity to boutique restaurants
- 131 parking spaces
Cedar Street is a well-established and fully integrated development firm that emphasizes multi-family projects. Origin Investments is a real estate private equity firm. Hartshorne Plunkard Architecture is the designer of this project.
The unit mix is as follows:
- 75 studios
- 42 convertible units
- 62 one-bedroom apartments
- 23 two-bedroom apartments
- Average unit size is 616 square feet
- Seven units in the building are classified as affordable
This is Cedar's second project in the Pilsen market. The first one was the renovation of a historic building which was also along 15th Street.
"For over a decade, the land use between Pilsen and Little Italy has been underutilized; that is starting to change. We see 15th Street as an extension of Pilsen, and the new developments underway substantiate this. Procuring retailers is the next step."
CEO and Managing Partner for Cedar Street Companies | Will Murphy
Site work is already underway. They expect an 18 month construction cycle and hope to deliver the first units in the spring of 2021.

An article by Crain's Chicago Business states that the two joint venture partners financed the development through the federal opportunity zone program, which offers tax incentives to investors that finance projects in blighted areas.
Some investors say that this program hasn't really taken off in Chicago yet because few of the city's opportunity zones are in transitioning neighborhoods, places that need a boost but are in the path of development.
Origin and Cedar Street are financing the $64.5 million development with a $42.5 million loan from TCF Bank and $22 million in equity according to Cedar Street CEO and Managing Partner Will Murphy.

Posted by Judy Lamelza