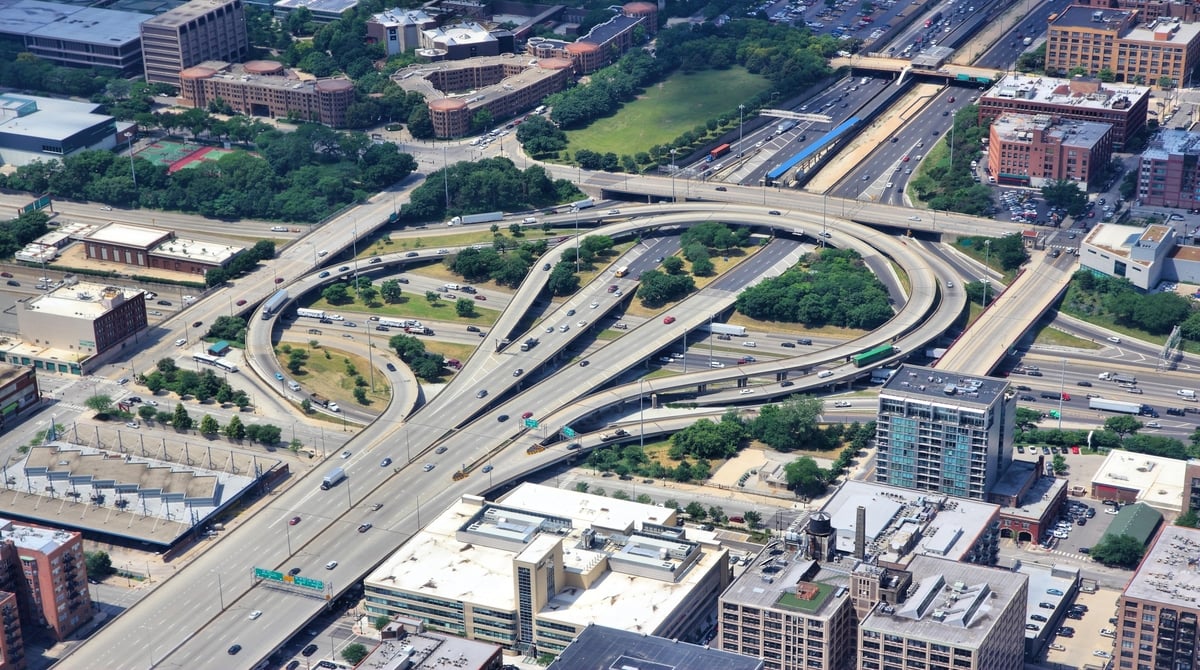 The city of Chicago is in line for a $1.2 billion capital influx for road improvement and transit infrastructure projects. Most of it will come from the state's recently implemented infrastructure plan. This new plan doubled the state's gas tax per The Center Square.
Governor Pritzker and U.S. Senator Dick Durbin along with state, local and federal officials discussed the state and federal infrastructure funding at A. Phillip Randolph Elementary School in Chicago to tell students about the projects the infrastructure program will fund for Chicago.
"Through Rebuild Illinois, we dedicated $140 million to the Green and Blue lines of the CTA. We committed over $600 million to the Kennedy Expressway and another $90 million for the circle intersection at Stoney Island Avenue and 95th."
Illinois Governor | J.B. Pritzker
The CREATE program (Chicago Regional Environmental and Transportation Efficiency) will get $400 million from Rebuild Illinois for the 75th Street Corridor Improvement Project.
According to CREATE's website, the 75th Street Corridor Improvement Project (75th St. CIP) is CREATE's largest and most significant project and will deliver transportation, economic and environmental benefits in neighborhoods of West Englewood, Englewood, Greater Grand Crossing, Chatham, Roseland, Washington Heights, Auburn Gresham, Ashburn and Chicago Lawn.
U.S. Senator Durbin spoke about why infrastructure investment on the region's railways was also very important. He stated that federal tax dollars will also be going to the CREATE program to help move 125 trains a day through the 75th Street corridor in Chicago. They will be investing $132 Million of federal dollars to make sure these trains move efficiently back and forth.
According to Real Assets Adviser, Illinois needs more than $4.6 billion per year to bring all the roads, bridges and transit systems into a state of good repair, a 2018 report by the Illinois Economic Policy Institute revealed.
Per WJBC Radio Network, CREATE has also announced an educational program. Norfolk Southern has donated $40,000 directly to Chicago Public Library Foundation for the CyberNavigator and Teacher in the Library programs at Kelly Branch Library and Thurgood Marshall Branch Library.
CREATE partners will also donate $200,000 to enhance existing educational programs Chicagoans can access for free at parks and libraries in the neighborhoods around the project.

Posted by Judy Lamelza