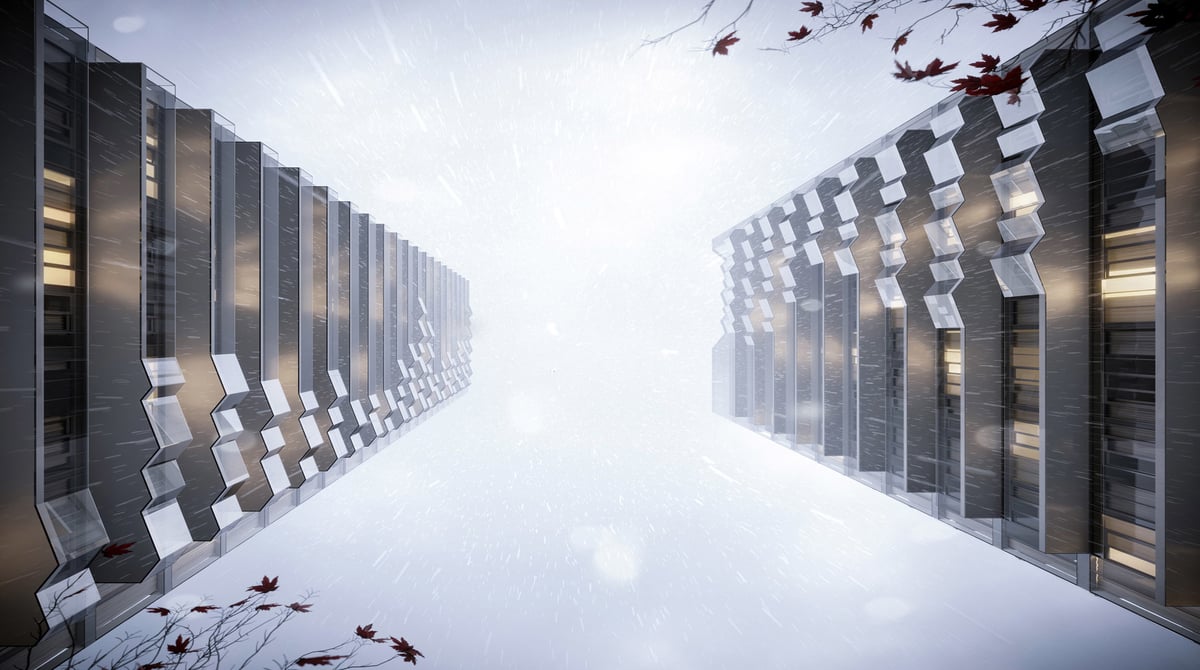 Reserve Properties and Joint Venture Westdale Properties are launching their condominium project in Midtown Toronto. The project is called "Untitled Toronto" and is located at the northeast corner of Broadway and Redpath Avenues per Urban Toronto.
The launch was quite extravagant with massive screens on Yonge Dundas Square with videos featuring Grammy winning recording star and producer Pharrell Williams who is involved in the design of this development.
Williams is also a multi-talented designer and is working with both IBI Group (architects) and the interior designers, U31. This will be a multi-unit residential development. Williams is involved in the architectural facades to the interior programming amenities.
Looking for details on all current Commercial Construction projects in the Toronto Market?
Both developers welcomed people at this event and Williams was presented on several screens around the square.
"The whole process was less about adding items and instead focusing on reducing and stripping away to get us to the essential core elements of the design. Pharrell pushed us towards designing spaces that felt universal. Instead of dictating a lifestyle onto our purchasers and residents, we aimed to create harmonious spaces that could serve as the backdrop to their lives. That lens was applied throughout the entire building until we ended up with something that felt both timeless and singular."
Chief Operating Officer of Reserve Properties | Shane Fenton
"Untitled" follows the now sold-out Line 5 condos as the next partnership between Reserve and Westdale. This development will include 750 units in two towers and the shared podium and 30,000 sq. ft. of amenities for the residents to enjoy. These will be one, two and three bedroom units. More renderings and information will be provided in the very near future.
The development site will actually include a third tower. This rental building will include 413 rental units. 121 of which are replacement units for the properties on the site now and will be built at the same size as the current units. These will be offered first to people that are currently living in them at rates commensurate to what they are presently paying. 50 units in the new building have been secured through Section 37 and Section 11 agreements with the City as affordable housing which is badly needed.
According to Architectural Digest, Williams' involvement in the project included offering input on the overall vision, the materials used for the buildings, the interior layout, and even the furnishing choices.
Per Bloomberg, Toronto's housing market has been on the rise in the past few months after adjusting to a series of taxes and regulations in the past two years. The area, commonly known as Yonge and Eglinton, has seen rapid development in the past few years. RioCan REIT has invested heavily in the neighborhood, developing large projects that mix condos, rentals, offices and retail.


Posted by Judy Lamelza