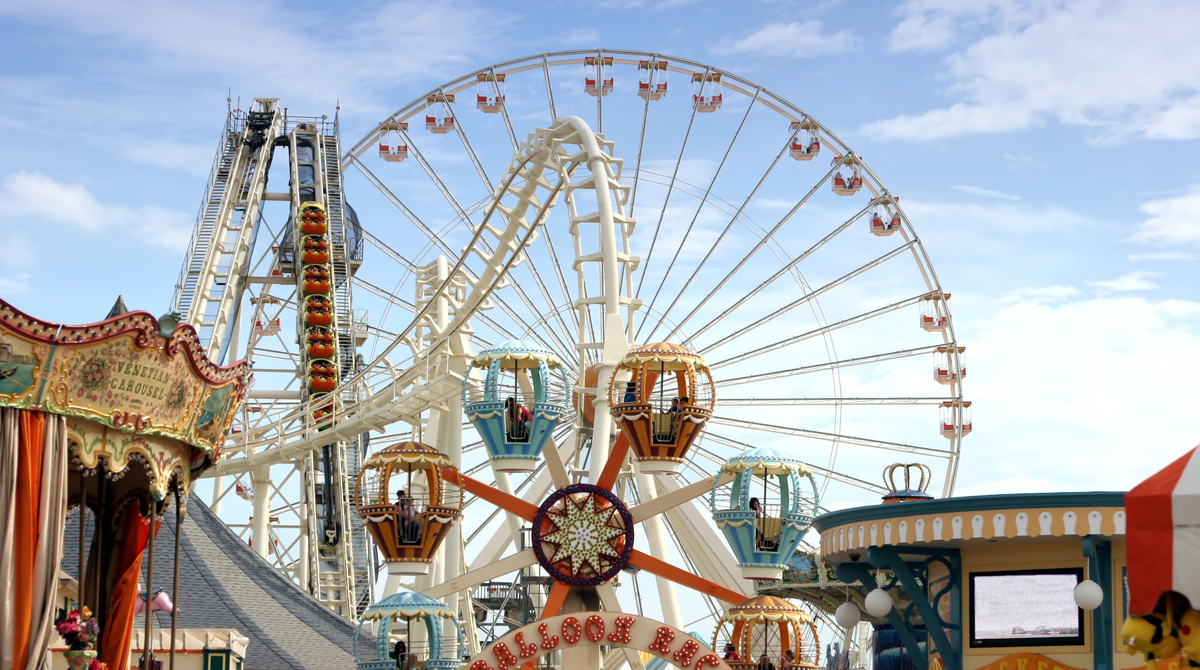 Amazon has paid more than $50 million for the former Old Chicago amusement park and mall in Bolingbrook. More than likely this site will become another Amazon distribution center joining many others in the Chicago area.
The old Chicago amusement park opened in 1975 but closed in 1980. It consisted of amusement rides, circus performers and a concert venue but didn't survive very long due to increasing costs and low attendance according to the Chicago Tribune.
Even though it had a short run, Robert Brindle's Old Chicago drew hundreds of thousands to the turn-of-the-century themed amusement park and shopping center. The park quickly went bankrupt and closed completely in 1980 and was demolished in 1986. All that remains now of the park is a street in its name.
The Old Chicago Amusement Park cost $20 million and two of the factors contributing to its closing was when a trapeze artist fell to his death in front of hundreds of spectators and when Six Flags Great America opened just a year later in Gurnee and created too much competition for them to stay in business.
Per Crain's Chicago Business, Amazon has been gobbling up big chunks of land for the distribution centers it needs to fill the millions of orders made on its website. In late January, the company confirmed that it was planning on building a warehouse in Pullman. They also announced their plans to open a 623,000 square foot distribution center in Maywood.
Amazon is still pretty quiet about their plans for this property.
Atlanta based Cox Automotive sold the Bolingbrook property to Amazon. Cox Automotive ran an auto auction on this site before closing it down late last year. The site consists of 82 acres on the west side of Route 53 and 37 acres on the east side.
Posted by Judy Lamelza