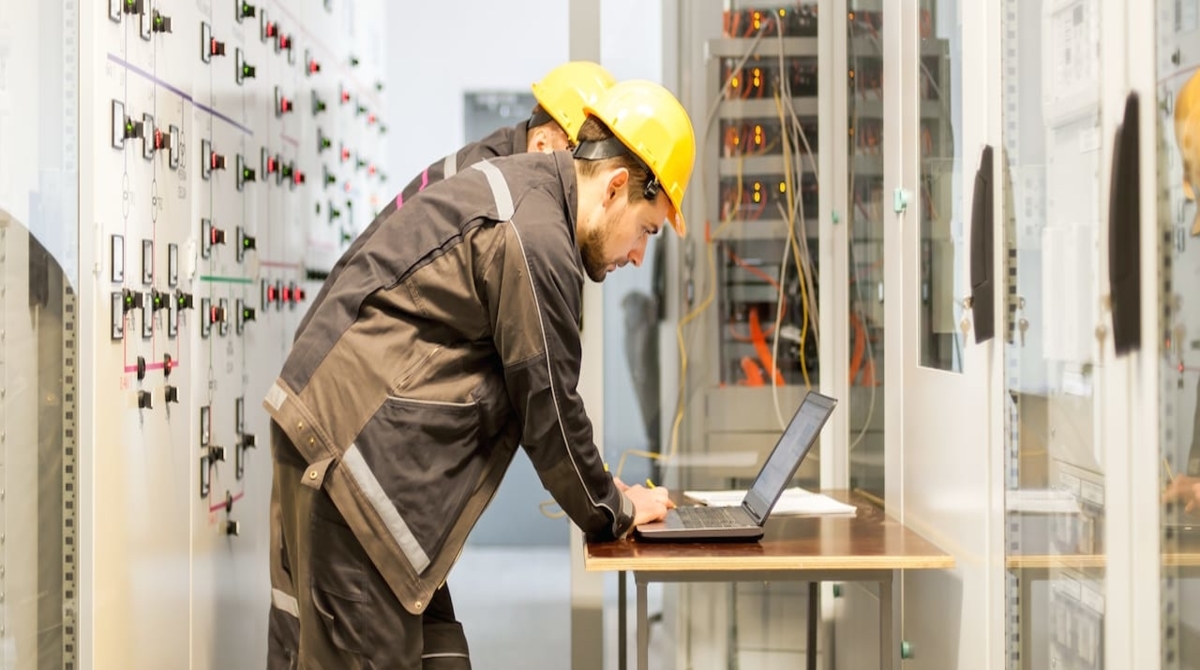 Field service management is a serious challenge for businesses. Companies need effective strategies to meet customer expectations, balance the workforce and stay profitable.
Every business tries its best to overcome these challenges, but in today's world it is getting harder for field service managers to hit their targets and get good results in all directions. It's extremely important to make every tactical and strategic decision based on accurate data and in such a way that your entire team will comply.
Here are 9 of the most common challenges that most businesses have:
1. Schedule Adherence
Field service managers need to have field workers maintain their assigned schedules even while away from the office. They need to know the technicians' real-time location, their performance and their adherence with assigned jobs and hours. Tracking their workforce while they are in the field so that work orders can be allocated faster and managing task distribution on a daily basis is imperative. Being able to see your workers' location, schedule and dispatch jobs, track hours and monitor incoming customers' requests with ease is extremely important.
2. First-time Fix Rate
Every field service manager wants to make a profit for the business while maintaining a balance between quality of service and number of employees. When an employee has to make a repeat visit, it will affect costs, asset availability and in some cases, response time. This can be very costly. Having complete details before the service call can help the technician succeed the first time.
3. Communication with Customers
The way you relate to your customer has a huge impact on the success of your business and field service is no exception. Keeping your customers in the loop about their service calls or if your truck is running late or if you need to cancel or order a part. All these instances can be managed when there is a process in place that extends visibility to the customer. No business wants negative feedback from a customer or a review site.
4. Safety and Liability
Safety is one of the most important issues for many organizations. The need to stay in constant contact with your workers and having a process in place for handling emergencies. Field service is a segment where many jobs involve a degree of risk. Employees tend to leave their jobs when they feel their safety is not being properly protected. If that happens, spending additional money to hire and train a new technician can become a very serious issue.
5. Performance Management
Every company needs precise and clear data to compare their performance against goals and to make accurate decisions. They need to be able to monitor trends and performance without adding hours of labor to their full schedules. Being able to analyze product demand and monitor the growth of their customer base would greatly enhance their business.
6. Receiving data in real-time
Being able to collect and access data in real-time helps workflows and processes move forward when paperwork is delivered to the office from off-site. Operations managers cannot be left wondering about the status of a job, which allows them to adjust schedules as needed based on the most up to date information. Collecting data while your field service team is onsite means you're more likely to get all the information you need.
7. Managing Operations
Tracking service histories, chasing invoices, and filing paperwork can become very time consuming as your company grows. You more than likely need help identifying areas for improvement and potential cost savings. You may find that you need to automate your billing, booking and follow-up tasks.
8. Under utilizing field employees
Many companies are now questioning whether field service workers should move beyond their traditional break/fix role to participate actively in selling and growing their customers' accounts. From equipment upgrades or replacements to new value-added services, field service technicians are often in the best position to offer customers recommendations and capture leads that have the potential for greater growth and income for the company. Not being able to keep track of all of this could prevent your business from generating more revenue and creating customer loyalty and adhesion.
9. Managing third parties
Workforce challenges such as a shortage of skilled workers and rising labor costs have resulted in a dramatic rise in the use of contingent workers over the past decade. By 2020, 40 % of all field service tasks will be undertaken by contractors or subcontractors. Having a network of independent contractors certainly provides a benefit of flexibility and improved productivity as they are paid by the job, but it also presents its share of challenges. Being sure that the needs of your customers are being met when the service is provided by a third party and knowing how to best manage and assign work to them can be a real challenge.

Tradetraks has been proven to boost productivity and organization from the worksite to the office. It is a platform that effectively helps you manage day to day operations, minimize inefficiencies and maximize profits.
Navigating through multiple softwares can be frustrating. With Tradetraks' project management tools, you have access to all the information you need in one centralized location to make sure your projects stay on track. From managing project schedules to submitting invoices, Tradetraks makes sure that you are equipped with all the resources you need to make the tough decisions that help your company grow.
Service departments can be the trickiest to manage effectively. The fast-pace environment requires extreme organization and calmness under pressure situations, especially when times get busy. The Tradetraks service app makes it easy to track service jobs from lead through to invoicing.
Generate complete invoices with the click of a button. Tradetraks does the heavy lifting, pulling together a complete invoice including labour, materials, equipment, and permitting, all automatically. Attach before and after photos or files directly to the invoice notice, then send the whole thing off with another click of a button.
Highly flexible reporting, allowing queries by date range, customer, category, or individually selected jobs. View performance data in graph or chart form by overall summary, category, Customer, Month.
With a built-in GPS position capture, Tradetraks records crew hours and locations all with the push of a button. Real time insight allows employers to review and verify that crews are where they should be, when they should be. Recorded hours are generated onto a report to make your payroll process seamless.
STAYING ON TRACK
IT'S EASIER THAN ITS EVER BEEN BEFORE.
Tradetraks is a custom-made software platform that has been designed by trade industry professionals to address trade industry challenges. Get your hands on a free trial today and see how flexible and efficient your business can become.
Posted by Jim Lamelza