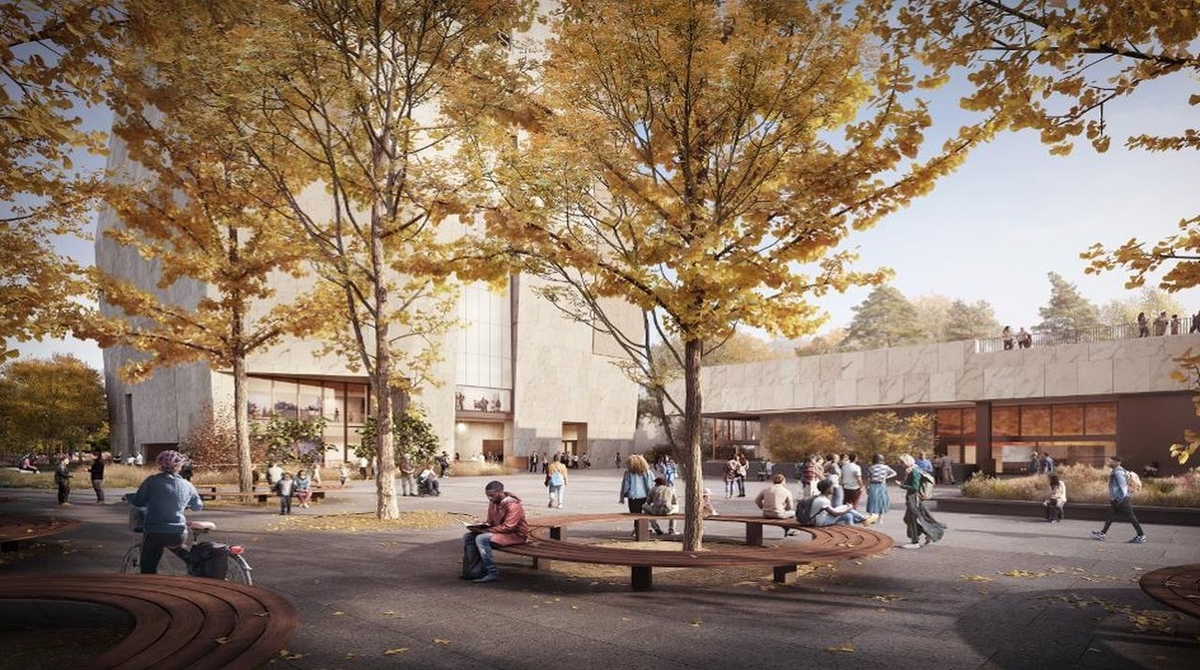 The Obama Presidential Center that is being planned for Chicago's Jackson Park will be the first presidential library to include an athletic facility. Nike is giving $5 million to the Obama Foundation with the intent to create a public space for physical activity on the center's grounds.
The designers of the Obama Presidential Center, Tod Williams Billie Tsien Architects Partners, have already gone to the Nike's headquarters in Beaverton, Oregon and will be in discussions with Nike over the design for the athletic facility according to RE Journals.
The newly established Program and Athletic Center will invite the community to use this facility year round, highlighting the importance of teamwork and exercise through sports. It will provide programming partnerships with local institutions, such as Hyde Park Academy, the South Side YMCA and the Chicago Park District Field House.
Contact Databid Today To Find Out How We Can Make Your Business Grow
The designers will be partnering with Interactive Design Architects on the architecture and design of the Obama Presidential Center. Michael Van Valdenburgh Associates will lead the landscape architect team in partnership with Site Design Group and Living Habitats. The Obama Presidential Center will be located within historic Jackson Park. Initial plans state that the center will occupy less than 20 acres of the 547 acre park with the built structures occupying less than 3 acres.
Per Newsweek, the new facility will feature the following:
- Expansion of Jackson Park
- New gardens
- Public spaces
- Children's playground
- Scenic Pathways for walking, jogging or cycling
- Spacious lawn with gentle slope for sledding in winter and picnics in the summer
"As President Obama declared when he unveiled his plans for the center, 'It wouldn't be the Obama Presidential Center without a place to play some ball'."
Nike's Chief Social Officer & President of the Foundation | Jorge Casimiro
Some highlights of the Obama Presidential Center include the following:
- New museum celebrating America's first ever African American president and first lady
- History of Obama's presidency exploring 8 years of progress, setback and hope
- A plaza for hosting live performances and festivals
- Landscaped courtyard area with natural light as well as a retail shop and cafe serving food from local sources including honey from onsite beehives
The Presidential center is expected to cost around $500 million and so far has been hampered by the lack of funds secured for the project.
The library was initially predicted to begin construction in 2018 but has been delayed due to the foundation's struggle to raise the finances to break ground on it.
DataBid is currently reporting on this project - The Barack Obama Presidential Center Construction Management RFP (0094032514)

Posted by Judy Lamelza