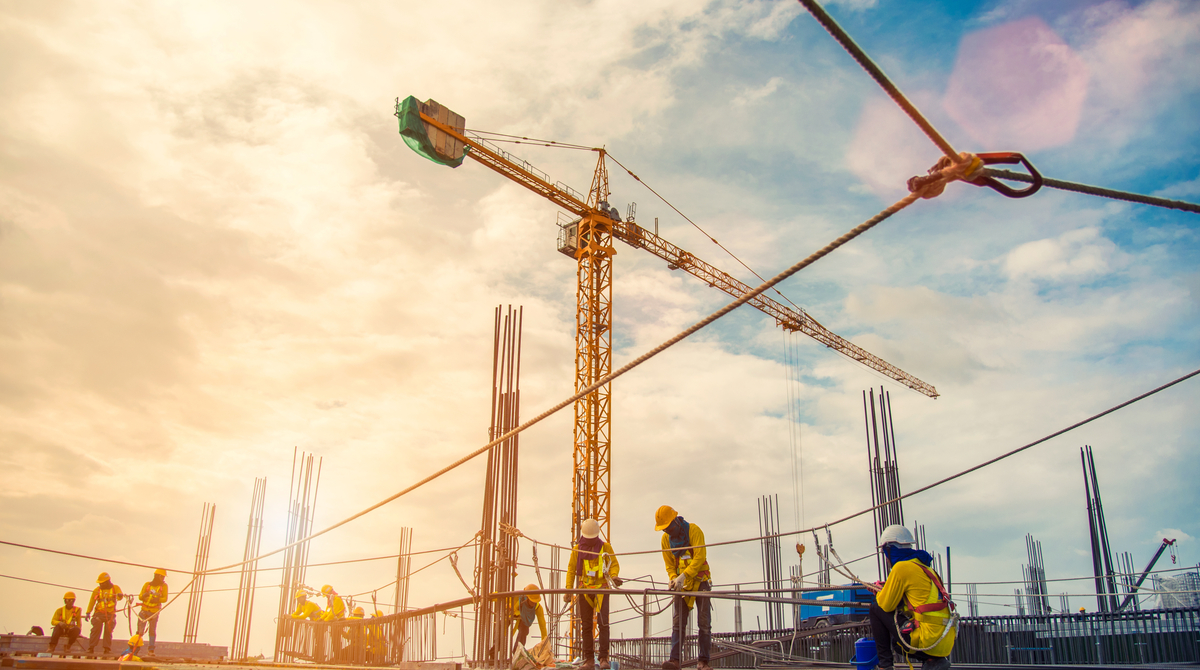 Ontario, led by the Greater Toronto Area (GTA), is expected to remain one of the hottest construction markets in Canada. BuildForce Canada projects that Ontario's construction employment will thrive in the years ahead but it will be challenging to replace retiring workers. Major project requirements will approach an anticipated plateau in 2020, and keeping pace with rising employment demands will remain a challenge for industry according to Ontario Construction Report.
The pace of activity in new homebuilding is expected to moderate, but population growth should sustain high levels of demand for condo, mid- and high-rise markets in urban centres.
BuildForce Canada stated in its Looking Forward National Report that the construction and maintenance industry will need to hire, train, and retain almost 103,900 additional workers over the coming decade, as 91,100 workers, the equivalent of one quarter of Ontario's current construction labour force, are expected to retire.
Nationally, the construction and maintenance industry will need to recruit an additional 300,200 workers by 2028.
Construction employment in Canada will strengthen modestly through 2020, as demands driven by major energy, public transportation and other infrastructure projects rise to a near-term peak, offsetting a continued softening in housing starts. For the first time since 2009, employment demand is projected to ebb after 2021, once peak project requirements are met.

Slower population growth will limit construction expansion nationally over the latter half of the 2019-2028 scenario period, although a period of moderate growth is expected to follow in most provinces to 2028.
Per On-Site Magazine, from a national perspective, there's no immediate shortage of work heading into 2020.
"We're certainly not growing at the rates overall that we were a few years ago, but it feels positive. With the federal election now in the rear view and a strong minority entrenched in Ottawa, I feel that for the next year or two, that government will stay and the provinces are fairly well settled."
Managing Director for Turner & Townsend Canada | Gerard McCabe
Though prospects are generally good for builders next year. Toronto's skyline is dotted with more cranes than any other city in North America. Unfortunately, this cannot be said for the Prairies, where next year's outlook is less optimistic.
Douglas Correa, executive vice-president of Global Specialties and national leader of the Construction Services Group at Aon Canada Inc. is cautious in his outlook for 2020, particularly when it comes to smaller contractors that don't play in larger areas, such as the P3 market.
"I'm not hearing a lot of the sky is falling, but I'm hearing a lot of pessimism rather than optimism. After years of strong economic growth, contractors are viewing 2020 with more trepidation than they have any other year in the past five."
Executive Vice-President of Global Specialties | Douglas Correa
As far as Ontario is concerned, the construction market is already running close to full steam with a substantial load of new work for 2020 and beyond which means that Ontario will remain very busy.
There has been a slight uptick in mining interest in the north; the southwest remains very busy with a number of major projects in Sarnia, the bridge in Windsor and a new food processing facility in London.
In Toronto, there is work on the Eglinton Crosstown LRT which is progressing above and below ground, while new large-scale residential, commercial and institutional projects continually add to company backlogs. If the province-led initiative to build four new or expanded transit lines worth about $30 billion moves forward, it will keep infrastructure construction crews busy for at least another decade.
The Ottawa market is expected to continue booming, between residential, transportation infrastructure and government rehabilitation work. There's the overhaul of Centre Block on Parliament Hill which has been described as the largest, most complex heritage rehabilitation ever undertaken in Canada.


Posted by Judy Lamelza