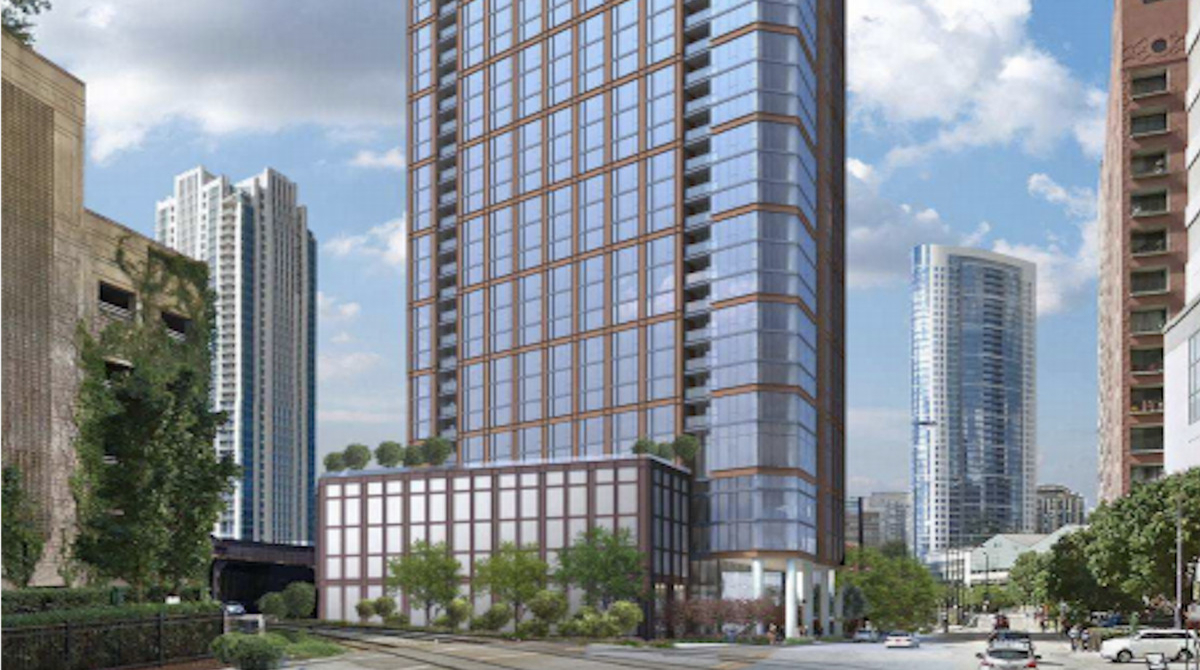 Developer The Habitat Company and architecture firm Solomon Cordwell Buenz have proposed a 33 story building that would replace the old Cassidy Tire Building at 344 N. Canal Street. The apartment tower will have 343 apartments and 124 parking spaces at the Fulton River District site per Chicago Curbed.
The Habitat president, Matt Fiascone stated that the site was the perfect point between the West Loop and the Loop for redevelopment. The parcel sits just south of a parking lot where real estate firm Vornado is considering building an apartment tower of its own.

The historic Cassidy Tire building started in 1902 as a factory and warehouse for the Tyler and Hippach glass company. The five story masonry structure was designed by architect Henry J. Schlacks, who is known for creating a number of significant Chicago churches such as Woodlawn's Shrine of Christ the King, Noble Square's St. Boniface Church and Pilsen's St. Adalbert Parish.
The old structure is also notable for being moved more than 200 feet from its original location in 1908. At that time, the undertaking was considered an engineering marvel and was even featured in that's year's The Engineering Record publication according to research by Preservation Chicago.
Alderman Reilly has yet to make up his mind about the proposal which will require a zoning change. Reilly will host a meeting for a public presentation with the development team to collect community feedback to the East Bank Club on Monday, December 9 at 6 p.m.
DataBid is currently reporting on this project - 344 N. Canal Apartment Tower Fulton River District - Chicago (0033050919)
Contact DataBid Today to Find Out How We Can Make your Business Grow
Posted by Judy Lamelza