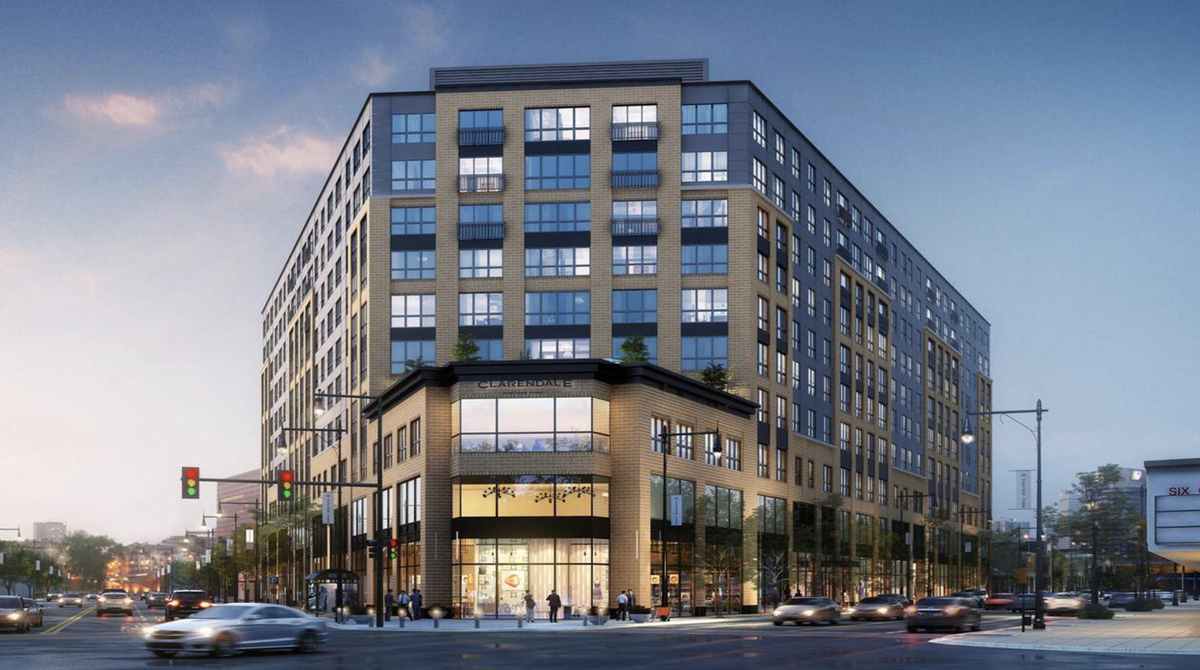 There has been a huge vacant hole at the Six Corners retail district site in Jefferson Park since 2017 and neighbors have been anxiously waiting for some sort of construction to fill that hole. Alderman Jim Gardiner has finally announced that construction on that site could begin in the fall. Original plans calling for a senior living facility had been stalled by the Alderman per Block Club Chicago.
The developer Ryan Companies has been working with Gardiner and has made some changes to the original proposal. The $130 million dollar project will be called The Point at Six Corners and will include the following:
- 10 story complex
- 258 senior residences
- 215 parking spaces
- 45,000 square feet of retail space anchored by an Aldi grocery store to the corner of Milwaukee Avenue, Cicero Avenue and Irving Park Road.
Approval is still need from the city's Plan Commission and a zoning change from the full City Council. When that is approved, construction could begin this fall and Aldi could open 11 months after that. The senior facility could begin accepting residents 20 to 21 months from the time that construction begins.
One of the changes that Alderman Gardiner fought for and finally got include 11 units of affordable housing on-site. Other changes include a new configuration of the senior residences and a one-time $100,000 scholarship for Schurz High School students and to waive the one-time community fee for veterans who sign up to live at the facility in the first year.
Independent living units will rent from $4,100 to $5,700, assisted living units will range from $5,800 to $7,600 and the memory care units will range from $6,600 to $7,700. Medicare will not be accepted at the facility.
Alderman Gardiner is also involved in the proposal to build market-rate apartments across the street at the vacant Sears Building.
Posted by Judy Lamelza