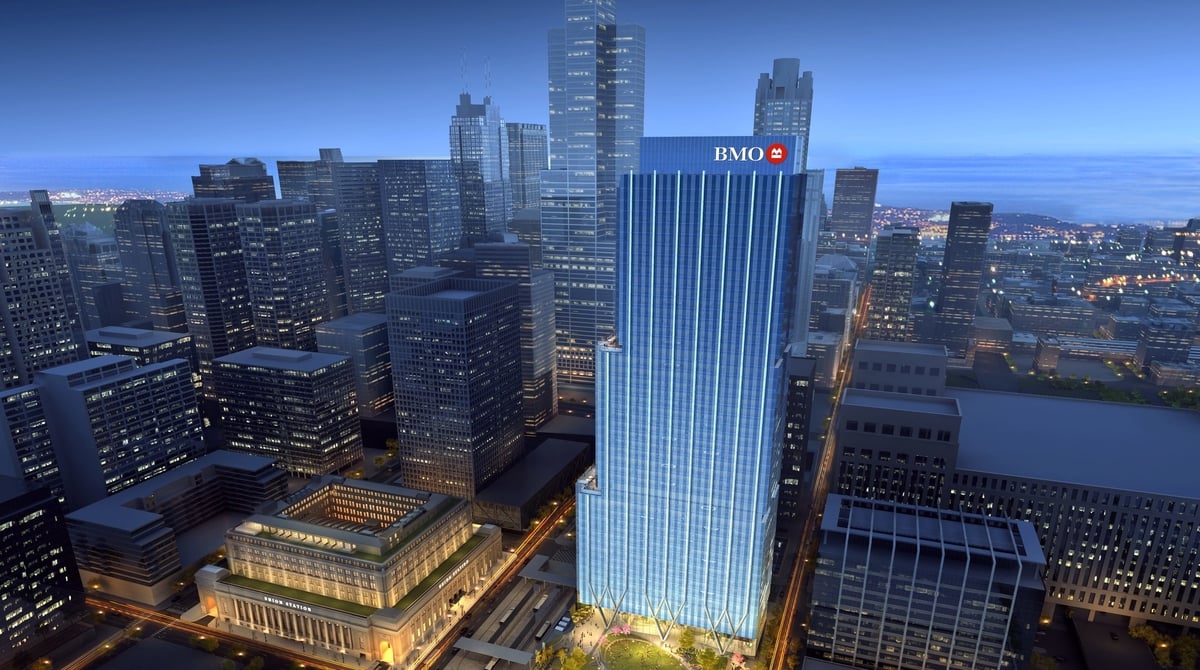 BMO Harris broke ground on Friday on a new headquarters tower in the West Loop. Chicago Mayor Lightfoot was at the ground breaking with her shovel along with bank officials. The new tower, located at 320 S. Canal, is expected to be completed in 2022 and will become the bank's US headquarters per Biz Journals.
The tower will have the following features:
- 50 stories high
- 1.4 million square feet of office space
- 400 stall parking garage
- High-tech BMO branch bank on ground floor
- 1.5 acre park adjacent to the tower
The BMO tower will be located across the street from Chicago's Union Station and is expected to house 3,000 BMO employees when it opens.

"We chose to build a new office tower because we are committed to playing our part in contributing to the economic development of Chicago and because, just two years after celebrating our bicentennial, we're looking forward to our next 200 years in Chicago. From our early years, right up to today we've always been proud of our role boldly growing the good in our great city."
U. S. CEO of BMO Financial Group | David Casper
Mayor Lightfoot stated that BMO is investing $10 million to the city's Invest South/West initiative through the United Way of Metro Chicago.
Riverside Investment & Development and Convexity Properties are jointly developing the BMO Tower. Goettsch Partners designed the project.
BMO Harris is a unit of Montreal, Canada-based Bank of Montreal.
According to The Real Deal, Riverside Investment & Development and Convexity Properties were able to get a $476 million construction loan for the 50 story high building from BMO Harris Bank, Bank of America and Citizens Bank.
BMO Financial took the naming rights on the building after signing a 500,000 square foot lease last year. The company will take 14 floors. They currently have three other offices in the Loop area: 115 South LaSalle Street, 111 West Monroe Street and 200 West Adams Street.
See DataBid Blog titled - BMO Tower Construction Begins in 2019 Next to Union Station
DataBid is currently reporting on this project - Union Station Redevelopment Phase II BMO Office Tower - Chicago (0085101818)
Posted by Judy Lamelza