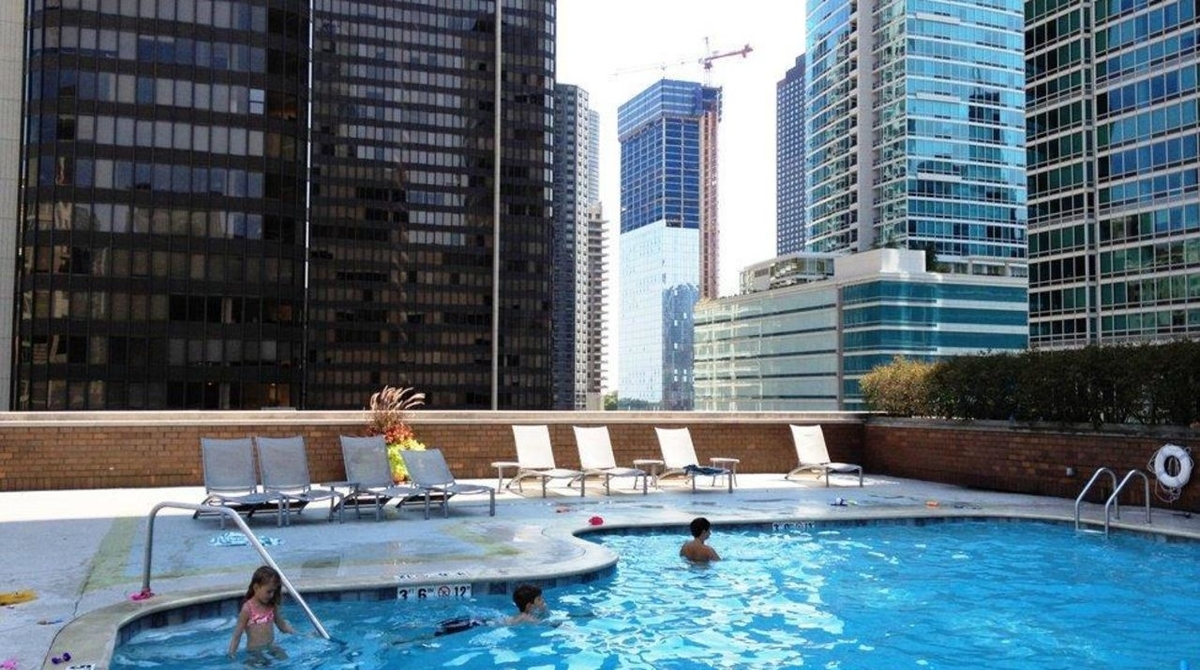 The DoubleTree by Hilton Hotel on the Magnificent Mile in Chicago just unveiled a $35 million dollar renovation that will introduce an in-room fitness equipment concept and will also include renovated guest rooms, lobby, meeting space and rooftop pool and terrace according to RE Journals.
Bulley and Andrews is the general contractor and the architect for the renovation is McBride Kelley Baurer Architects with The Getty's Group handling the interior design work.
The hotel is located at 300 E. Ohio Street in Chicago and is hoping to create a contemporary upscale experience with this refurbishment. The improvements will include the following:
- Open-concept lobby
- New HotHouse restaurant and bar
- Updated guest rooms
- 16,000 square feet of meeting space for 500 people
- Increased internet bandwidth
- renovated rooftop pool deck with views of the city skyline
Later this spring, a new collection of rooms will be unveiled called "The Mile". These will be located on the upper floors and will offer luxurious rooms for guests which will include refined, condominium-style studios or one-bedroom suites.
Looking for more local Chicago hotel projects?
The hotel will also include the first "Five Feet to Fitness" rooms in Chicago. This will offer guests a convenient way to exercise in the privacy of their room with over 11 different pieces of equipment. These rooms will offer fitness equipment and accessory options that include an indoor bike and a dynamic Gym Rax functional training station.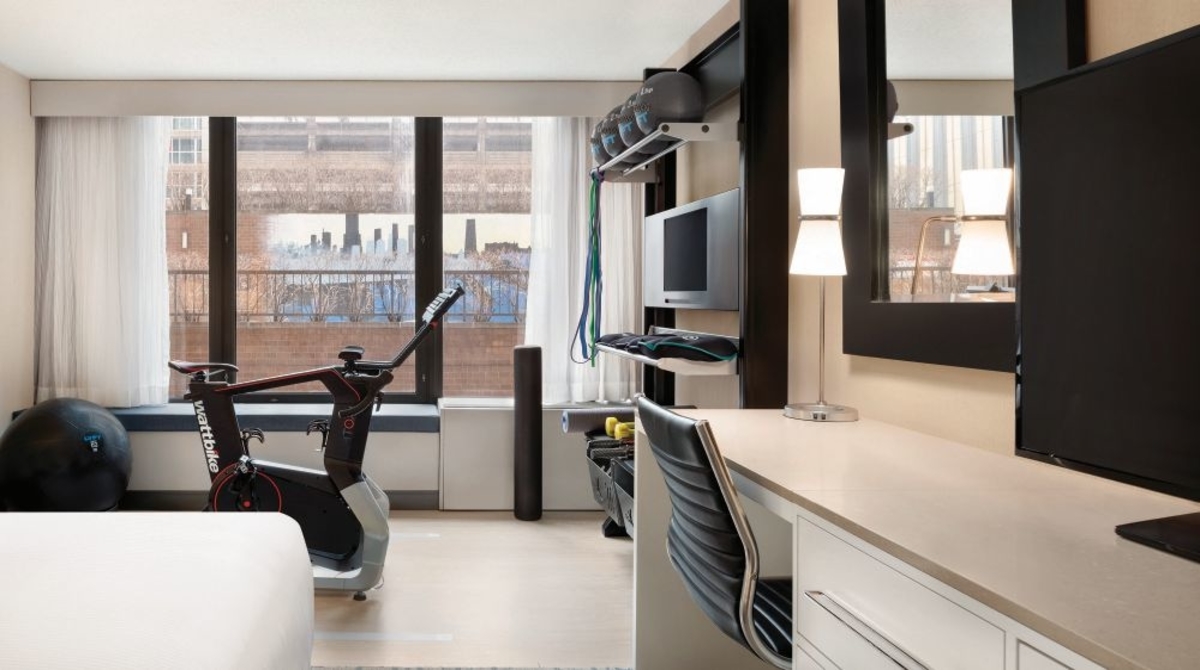 "From our new restaurant concept to beautifully renovated guestrooms, we're excited to offer an elevated experience for both business and leisure travellers at DoubleTree by Hilton Hotel Chicago - Magnificent Mile. With our upscale meeting and events spaces, we look forward to welcoming the community as they host gala events, weddings and conferences."
General Manager | Eric Thieling
Per Newsroom Hilton, the transformation of the guest rooms will feature a fresh blue and grey color palette with new furniture and also new built-in upholstered window seats where they can sit to enjoy the view outside. The new and magnificent LaSalle Ballroom will seat up to 300 guests and its foyer is perfect spot for a cocktail reception or exhibit space. Guests looking for a larger space can combine the LaSalle Ballroom with the State Room to span more than 9,000 square feet and hold 500 guests. The renovated rooftop would be perfect for guests looking for an outdoor venue for a wedding or a party where they can enjoy breathtaking views of the city skyline from the rooftop pool deck.

Posted by Judy Lamelza