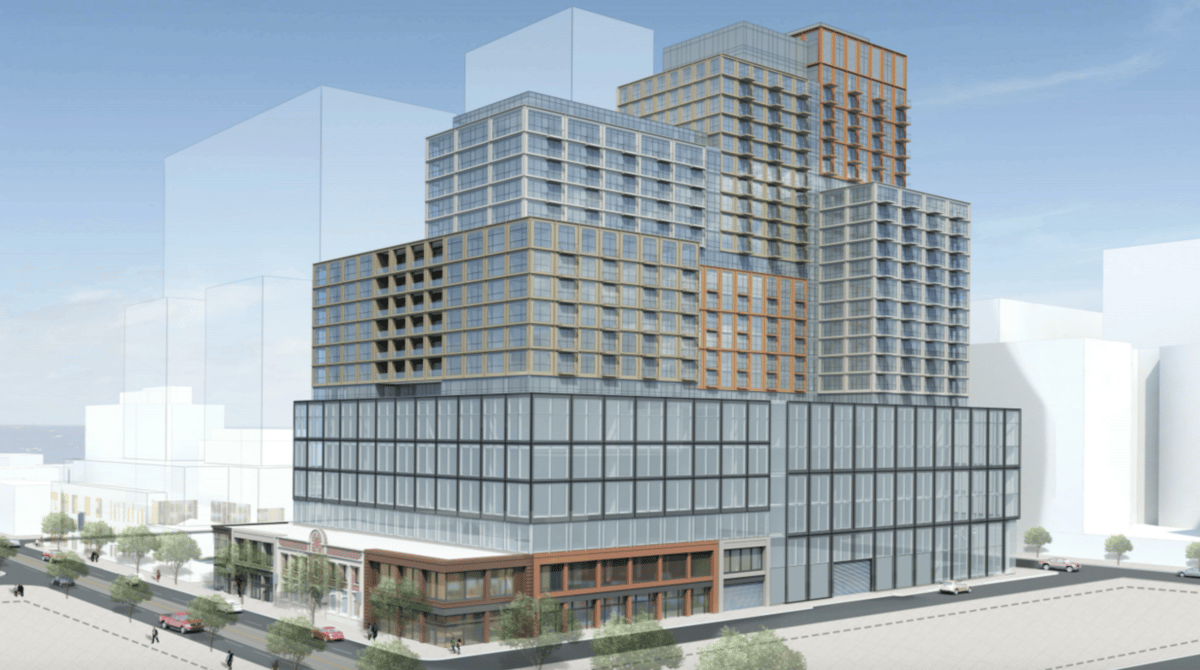 245 Queen East is a project by developer One Properties that has evolved several times since it was first proposed in 2016. The site is located on the south side of Queen east of Sherbourne and will include a mix of residential units, office and retail space. One Properties was called WAM Development Group when the proposal was first introduced per Urban Toronto.
The first proposal was for three towers, 39, 45, and 39 storeys in height. The Arquitectonica-designed plan included retail and 1,645 condominiums. It resembled the Well development which is now under construction to the southwest.
When the proposal went before Toronto's Design Review panel in May of 2016, the outcome was not favorable. The panel objected to the height of the towers and voted unanimously for a redesign.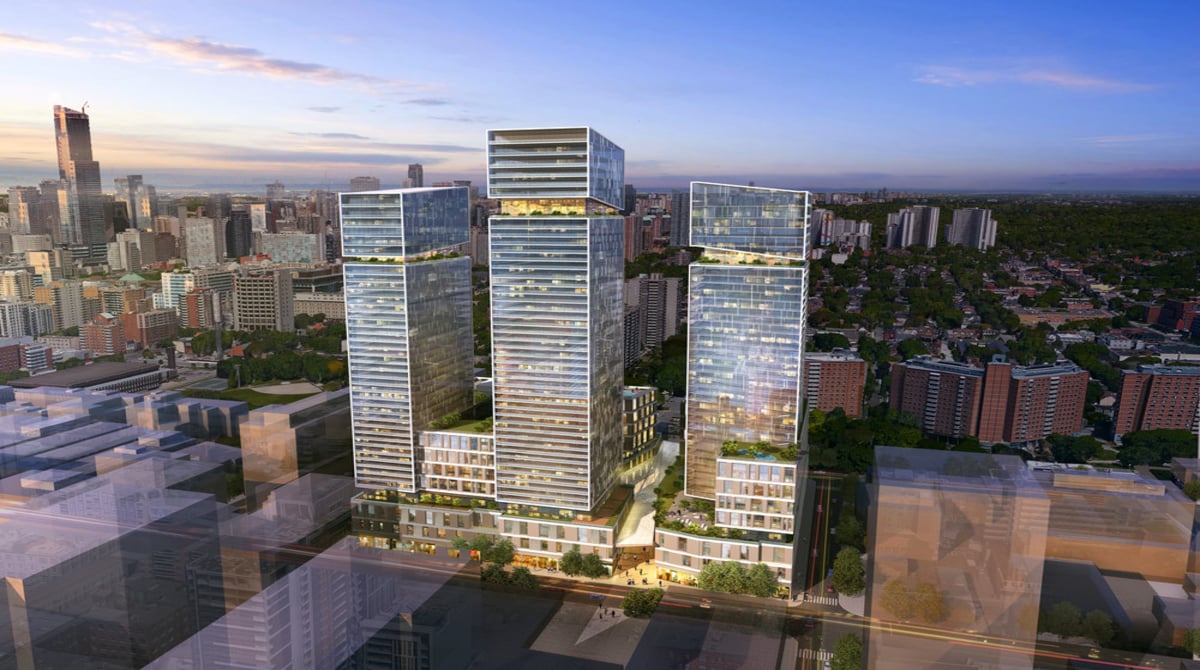 On January 2017, the City wanted the storey counts for the three buildings changed to 47, 52 and 56 with the residential units jumping to 1,820 spanning the three towers. Also, a 150 room hotel was added and a greater number of heritage facades were retained at the recommendation of the Design Review Panel.
In 2018, the project was appealed and a completely redesigned project with reductions to both heights and number of units was presented to a community workshop. This new version cut the heights of the three buildings and the number of units were reduced to 1,468. This proposal included more heritage facade preservation as well as a new 1,400 m2 public park.
Learn about all the Mixed-Use Projects coming up for Bid in the Toronto Area
The developers and the city in August of 2018 came to a settlement agreement with a further refined version. (See first image at top) The latest plans which were submitted to the City in June, 2019 now call for the following changes:
- 1,341 units with a mix of unit sizes
- The ground floor of Tower A will mostly have retail space
- Floors 2 through 6 are for office space
- The building's floor plate is reduced in size for the residential units
- Arquitectonica still remains on the board as facade design architect and Graziani + Corazza Architects have the design duties for the buildings. NAK Design Strategies is developing the landscape plan for the park
- The developer will contribute funds to the city for capital initiatives such as improvements to Toronto Community Housing Corporation properties in the vicinity
According to Buzz Buzz Home, the Queen & Sherbourne development is within walking distance to downtown Toronto, the waterfront, the entertainment district, the Distillery District and is the center of a vibrant new community along the Queen East corridor. The project will have residential suites as well as retail and office space and will feature cafes/restaurants, boutique stores and a public park.
DataBid is currently reporting on this project - Queen & Sherbourne Mixed Use - Toronto (0005112216)


Posted by Judy Lamelza